New this evening...
Cassie loves her life on the river with Tom and her friends. She feels Tom has her wrapped in a safe and protected cocoon of love. But her world is jarred when the phone calls begin. Cassie hesitates to tell Tom about them knowing he'll over react and she will be the one under 'house arrest.' But when the calls go from annoying to frightening she has no choice. Tom brings in the police to find out who is behind the harassment and make plans to keep Cassie safe, but he's too late - Cassie is gone without a trace.
The police began an all our search, but there are few clues to go on. Will life on the river ever be the same again?
________________________________________________________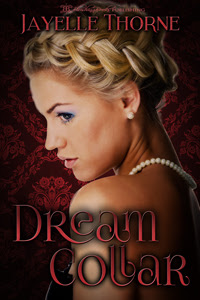 Living the life of envy, surrounded by wealth, and enjoying all the trappings a fast-paced social standing brings with her high-society, real estate mogul husband, the classy, cool, beautiful Brooklyn MacMillan is teetering a delicate facade. Confronted by her sisters, the last thing she wants to deal with are their insinuations, or to face her own inner turmoil, or to reveal tightly held secrets that would expose her ill-fated encounter with Blaine Montgomery.
But her fears, as deep as they are, pale in comparison to the intensely seductive mysterious Miguel Zambrano, who traveled with her sisters as part of their security team. She finds herself consumed with the fascination, excitement, and intrigue of him, unable to resist his charm amid the deadly plots and sadistic twists that have brought him into her life.
Theirs is a passion that obsesses and compels Brooklyn to bare her darkest truths. Drawing on his strength to find her own, she must face her greatest fears. A frightening plunge into a troubled past that will either secure their future... or destroy it.
Source: www.blushingbooks.com
Original post: pattydevlin.booklikes.com/post/1235493/new-today-from-blushingbooks