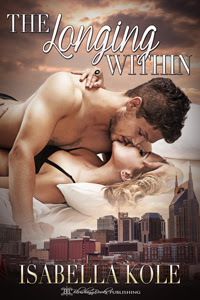 The conclusion to Accepting His Terms and Submitting to Bryan, this is Lyndsey's story. Orphaned at the age of four, Lyndsey Greene was raised by her parents' best friends, Bob and Maeve Walsh. They've given her a good life and an education, but there has always been something missing, a longing she can't quite put her finger on.
When she's about to marry the love of her life, John Gordon, she discovers her fiance lived the life of a Dom before he met her. When he presents the idea to her of living the lifestyle once they're married, she agrees without qualms. Her own adopted brother and his wife practice DD in their marriage, so the idea does not frighten her. Lyndsey has the perfect balance in her life, a fulfilling career with a local publisher, where she maintains control, and her submissive life at home, where she has willingly relinquished control to John.
But when she is let go from her job with no warning, her life begins to spin out of control. She no longer has the best of both worlds and is having a hard time finding any semblance of balance.
Will she go against John and make a move that will end their marriage and all they've built, or will John's love be the force that keeps her on track and ultimately brings balance back into her life?
_______________________________________________________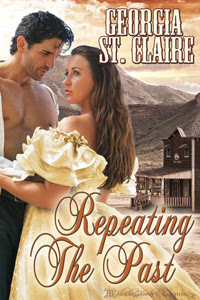 What does the minister of historical studies do when his daughter is failing her history class and doesn't think a mere hundred years can make all that much difference? He sends her back to repeat the lessons she isn't learning in the classroom by living in nineteenth century Nevada - a far cry from the experience she had in modern day Las Vegas!
Beth has been coasting in school. She has traveled throughout time all her life, accompanying her father on his trips as he monitors the course of events to make certain that history isn't being tampered with. Only recently have technological advances made time travel economical enough to allow the department to send field agents out on missions on a regular basis, and now that Beth has grown up, she expects to join their ranks. However, her father has made it clear that he doesn't intend to give her one of the prized positions, so she parties instead of studying. After all, what is the point of attending classes if she knows more than her professors about history and she can't have what she wants?
Win can't believe his luck when the Minister of Historical Studies offers him the new field assignment to run a general store and buy raw ore from the miners in 1889 Nevada. While he had been going on missions with his mentor for many years when school wasn't in session, he had ultimately chosen to make education his career - that is until he was driven to reconsider that choice by the complete disregard his mentor's daughter had shown to his efforts. Now, just as he is about to reach his post and take up his duties, that same disrespectful girl suddenly appears and he is forced to keep an eye on her as she immediately lands herself in trouble for inappropriate behavior.
Beth never came to class and has no idea who Win is. He plans to stay in character in case this is some sort of test that the Minister of Historical Studies has devised. What else could he be thinking to send his lovely young daughter into such a dangerous town where men outnumber women by ten to one?
_______________________________________________________
The staff have gotten together to build a survey to get your feedback. Do you love Blushing Books? Let us know! We want to know what you love as well as what you don't like. So, help us to make sure you are getting the content you want. Check out our survey and take a couple minutes to give us some feedback.


And get this - because we know your time is valuable, we're offering a prize - an iPad mini. The only criteria to be entered to win the iPad is to complete the survey. How cool is that?


________________________________________________________
Our weekly flashback sale continues...



$2.99

(regularly priced at $4.99)

$1.99

(regularly priced at $3.99)




$2.99

(regularly priced at $4.99)

$2.99

(regularly priced at $4.99)
________________________________________________________
Original post: BlushingBooks.booklikes.com/post/1289973/the-longing-within-by-isabella-kole