When ranchers start selling out in the Arizona territories, Wells Fargo assigns Thorn to figure out who is buying up the land and why. Thorn is used to tough, dangerous assignments, but when he finds out the childhood sweetheart he left behind is coming to him, he just may find himself with the toughest assignment of his career!

Clary Worthington has a restless spirit to match Thorn's own and she isn't going to wait a minute longer for the handsome cowboy to come back for her. Once a sweet and biddable child, Clary is now a beautiful and fiery young woman, determined to find a way to stay in the west near Thorn, even if he does spank the living daylights out of her for defying him!
_______________________________________________________
On the sixth day of Christmas...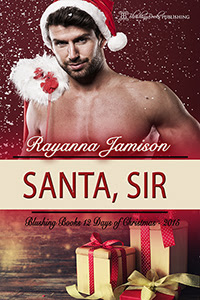 The beginning of Becca and Mases's marriage was a time fraught with grief and unfortunate circumstances, creating a distance between them that was difficult to overcome.
Becca knew she should be focused on bridging the gap between them, but ever since she witnessed her sister in law being spanked by her husband, she can't seem to get the idea of Mase spanking her out of her head.
Will Becca's new obsession drive them farther apart or be the catalyst that brings them back together?
_______________________________________________________
Our weekly flashback sale continues...
Original post: BlushingBooks.booklikes.com/post/1302635/he-case-of-the-great-land-grab-by-brandy-golden